the outoor swimming company
Introduction to Outdoor Swimming
Introduction to Outdoor Swimming Course
Location 1: Cliff Lakes, B78 2DL (max 12 swimmers)
Location 2: Spot on Wake, B95 6HJ (max 6 swimmers) Smaller group size in a small, enclosed lake perfect for beginners!
New to outdoor swimming? Would you like to transition from pool swimmer to outdoor swimmer? Want to regain confidence, or refresh your skills? Then this is the course for you. The session aims to introduce swimmers with a bit or no experience of swimming outside and give you confidence to swim outdoors. I believe that swimming outside is all about community; this session is a perfect opportunity to meet like-minded beginners and start to develop your Swim Tribe. The course is 55 minutes and covers: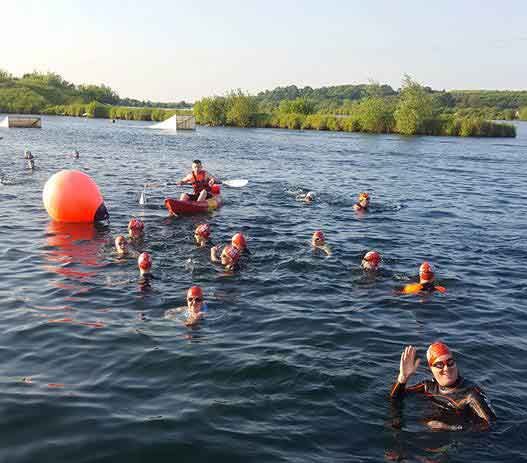 Please note wetsuit hire is not included but can be arranged if you would like to use one.
Wetsuits are optional and I encourage swimmers to try the course without one.
This course is for over 18s only. If you have a child who is interested in swimming outside, please contact me.
Open Water Skills Session
Private Group Bookings & 121s
Breaststroke to Front Crawl Clinic
Retreats
Next Steps Course
Location: Cliff Lakes, B78 2DL
Are you a member of the winter swimming club and done the introduction to winter swimming course? 
Would you like to push yourself under supervision and attempt badge day and achieve a badge?
I have a series of ice swim badges for the seasoned winter swimmers at Winter Club which can be completed in our purpose built pool at Cliff Lakes once the water dips below 5 degrees. 
These are to be completed skins (just a regular swimming costume, with hat, goggles and ear plugs – sorry no neoprene allowed but do speak to me if you have a medical condition). 
Cost: £15 per attempt (this includes your swim entry to Cliff Lakes)