the outoor swimming company
Introduction to Outdoor Swimming
Introduction to Outdoor Swimming Course
Location 1: Cliff Lakes, B78 2DL (max 12 swimmers)
Location 2: Spot on Wake, B95 6HJ (max 6 swimmers) Smaller group size in a small, enclosed lake perfect for beginners!
New to outdoor swimming? Would you like to transition from pool swimmer to outdoor swimmer? Want to regain confidence, or refresh your skills? Then this is the course for you. The session aims to introduce swimmers with a bit or no experience of swimming outside and give you confidence to swim outdoors. I believe that swimming outside is all about community; this session is a perfect opportunity to meet like-minded beginners and start to develop your Swim Tribe. The course is 55 minutes and covers: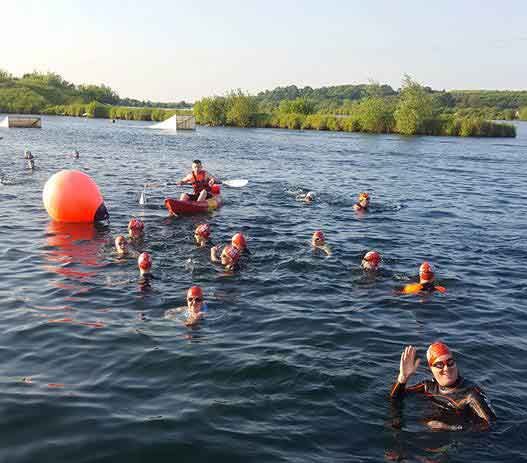 Please note wetsuit hire is not included but can be arranged if you would like to use one.
Wetsuits are optional and I encourage swimmers to try the course without one.
This course is for over 18s only. If you have a child who is interested in swimming outside, please contact me.
Open Water Skills Session
Private Group Bookings & 121s
Breaststroke to Front Crawl Clinic
Retreats
Next Steps Course
Introduction to Winter Swimming
Introduction to Winter Swimming Course (September onwards)
Location: Cliff Lakes, B78 2DL or Spot On Wake, B95 6HJ
Are you wanting to swim through winter for the first time?
We recommend that you complete the 45 minute introduction to winter swimming course before you join our Winter Swimming Club on a Saturday morning to be properly educated to ensure your safety in the water.
This is a 45 minute education session which includes the following:
Safety briefing

Preparation for the swim

What will my swim feel like?

How to enter cold water safely and acclimatise

Signs it is time to get out

What is after drop?

What is a bad recovery?

How to warm up properly afterwards

Rewarm

Debrief and hot drinks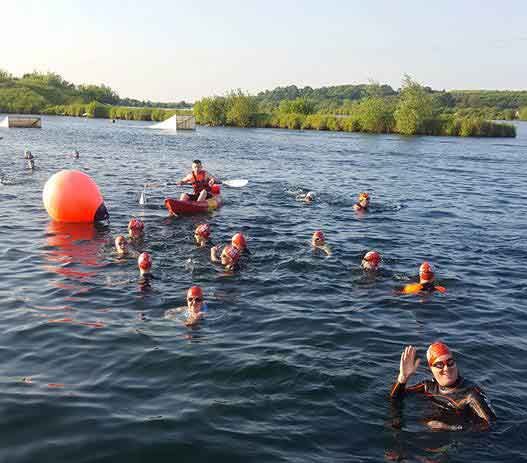 The course includes a swim in the lake.
You will need to bring with you a swimming costume / shorts, bright hat, goggles if you would like to try to put your face in the water, ear plugs (if you wear them), tow float (preferable), shoes to wear to and from the water, lots of layers for afterwards (if you think you have enough, you haven't: put in another!), warm footwear and socks for afterwards, woolly hat, big outer layer, and a changing robe (if you have one, don't worry if you haven't).
Please try not to indulge in an alcoholic beverage the night before the course.
The course price includes a swimming hat. 
Retreats
Winter Badge Day